Silver Bullet Productions
Leadership
Silver Bullet Productions
Leadership
The volunteer Board of Directors offers guidance to the organization in specific areas of expertise for which each is uniquely qualified. Each Director selects his or her own committee to assist in setting committee goals. The Chair and Co-Chair of the Board communicate with the officers and Board members. As the leaders of the Board of Directors, they are responsible for participating on the Executive Committee, challenging the policy, focus, and outcome to protect adherence to the Mission Statement, goals, and values.
Pamela A. Pierce
CEO and President
Pam has training in law, education, and child advocacy. An attorney for the past 20 years, specializing in children's issues and mediation, she is licensed in Tennessee, South Carolina, and by the United States Supreme Court. For 15 years, Pam taught in public and private schools. As a special educator and learning specialist in the Baltimore Washington area, she directed Study Skills programs, identified learning styles, creating diagnostic instruments for this purpose, and conducted workshops for teachers, administrators, and parents. Pam was the Executive Director of the New Mexico Coalition for Charter Schools. A trained Mediator, Pam is an associate with Infinite Dispute Resolution Services. Pam served on the Governor's Council for Media in New Mexico. Pam is the founding partner and President and CEO of Silver Bullet Productions.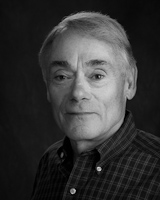 Robert W. Pierce
Chief Financial Officer and Treasurer
Robert is a seasoned CFO with comprehensive experience in senior financial management of publicly owned, multinational consumer products companies. Bob has experience in all aspects of corporate financial management, including the development of financial organization and reporting processes, direction of internal and external financial reporting, management of debt and equity financings, and formulation of strategic direction. He was formerly Executive Vice President and CFO of Carson, Inc., Executive Vice President and CFO of Maybelline, Inc., and Senior Vice President, Administration and Finance and CFO of Noxell Corporation. He was also Audit Manager of Arthur Young & Company.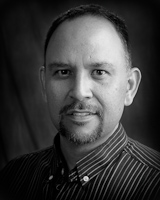 Matthew J. Martinez
Executive Vice President, Co-Chair and serves on the Education and Executive Committees
Matthew earned his Ph.D. in American Studies and American Indian Studies at the University of Minnesota. He is currently the Director of the Northern Pueblos Institute and an Assistant Professor of Pueblo Indian Studies at Northern New Mexico College. Prior to Northern he served as the Director of Indian Education at the New Mexico Higher Education Department where he worked to advance a number of initiatives designed to increase opportunities for American Indian students. Matthew was born and raised at Ohkay Owingeh and is currently Associate War Chief of Ohkay Owingeh.
Jhane Myers
Chair of Board
Jhane, a Comanche and Blackfeet American Indian is known for her dedication to producing, Native language, Native cultural advising, acting and award-winning fine art. Most recently, she was named a Sundance/Time Warner Producer Fellow for her work on the documentary N. Scott Momaday: Words from a Bear (2018) for the American Masters Series.
Jhane has served her Comanche people as a two term vice chair of the Comanche National Museum board. She is also the project manager for the Native Cinema Showcase of the Smithsonian's National Museum of the American Indian (NMAI) and Class X, the film competition of the Southwestern Association of American Indian Art (SWAIA).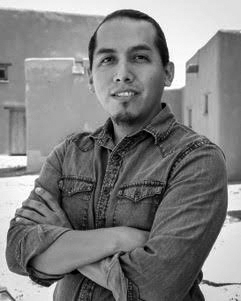 Karl Duncan
Karl Duncan, Arikara, Hidatsa, Mandan, San Carlos Apache, is Executive Director for the Poeh Cultural Center at the Pueblo of Pojoaque. Karl is a graduate of the Institute of American Indian Arts, where he received a BA in Museum Studies. Karl has worked as the Curator for the Buffalo Thunder Resort & Casino Art Collection. He serves as Vice-President of the Continuous Pathways Foundation and board member of the Buffalo Thunder Incorporated board in Pojoaque. Since his arrival at the Poeh, Karl facilitated the return of a historic collection of 100 pieces of Tewa Pueblo pottery on long-term loan from the Smithsonian Institute's National Museum of the American Indian. Additional development at the Poeh includes the creation of an Arts & Culture District, construction of the Tewa Learning Center to house the Poeh Collections & Archives and development of a community Park.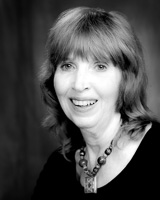 Charlene Kellner
Charlene has held a career in nursing before working at the Los Alamos National Lab in computer technology, system administration, IT professional support, and security officer. Silver Bullet has already benefited from her IT experience and leadership in Event planning. Charlene chaired three very successful SBP events.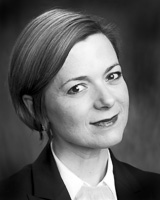 Lisa Lucas
Emmy award winning Writer/Producer for film, television and new media: documentary, reality (docu-drama, docu-comedy, competition), lifestyle, magazine, clip shows, web series, pilots, presentation reels and promos with extensive experience directing in the field and in the edit bay. Grass roots social media marketing strategist and team builder. Strong background in legal affairs issues between production companies, talent, standards and practices within content as well as negotiations at all TV production stages. Member of the Academy of Television Arts and Sciences since 2004.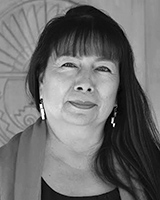 JoAnn Melchor
JoAnn is from Santo Domingo Pueblo, New Mexico and has extensive experience working with youth, parents and communities throughout New Mexico, the U.S. and Latin America. She currently is the Executive Director of Southwest Youth Services, which is a nonprofit dedicated to the health and wellness of Native American youth around the state of New Mexico and beyond. JoAnn is a lifelong volunteer for programs and educational activities that promote the well being of children and positive development of communities. JoAnn serves on several local boards and is on the Education Committee of SBP.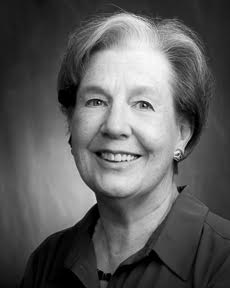 Larri Short
Secretary of Board
Larri is retired from a successful career as a Partner in the Washington, DC office of Arent Fox LLP, a nationally know law firm. Larri practiced in the firm's health care group where she worked extensively with pharmaceutical manufacturers, providers of cancer care services and most of the national patient assistance foundations offering help with prescription drug copayments. She has been recognized by Best Lawyers as one of the leading health care attorneys in Washington, DC. Before she became a practicing attorney, Larri worked in a Fortune 100 chemical company in Charlotte, North Carolina in their environment, safety and health group where she developed programs for and performed compliance audits at more than a dozen manufacturing plants. In addition to serving on the Development and Education Committees for SBP, Larri is a member of the Board of Directors of the Cancer Foundation for New Mexico and sits on its Governance Committee.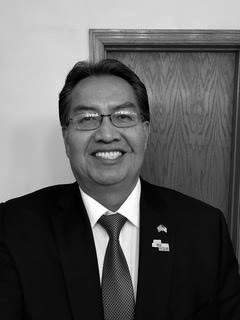 Terry A. Sloan
Terry A. Sloan is a Navajo and Hopi Native American from Tuba City, Arizona born in Shiprock, New Mexico, living in Albuquerque, New Mexico, he is born to the Kinyaa'áanii – Towering House Clan and born for the Tó'aheedlíinii – Water-Flows-Together Clan and is a hereditary descendant of Hopi Chief Loloma. Mr. Sloan is the City of Albuquerque's Intergovernmental Tribal Liaison and a Manager accountant with Sloan & Company. Mr. Sloan is the Director of his Non-Governmental Organization Southwest Native Cultures, through which he is an accredited member of the United Nations, and is actively involved in advocating for Indigenous Peoples Rights, Human Rights, Climate Change, Environmentalist, Humanitarian, Board(s) Member and working to protect Mother Earth and Her Inhabitants.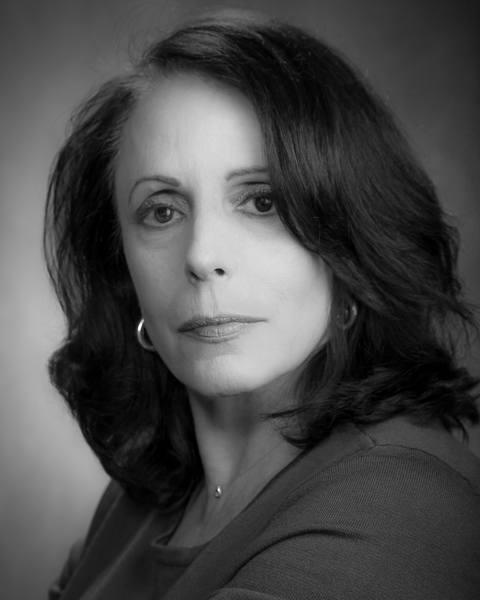 Maura Dhu Studi
Vice Chair of Board
Television, film and stage actress, film acting teacher, screenwriter, narrator for documentary films, director, singer in NY, Los Angeles, Santa Fe, Nashville, and third generation entertainer, the daughter of Academy Award winner, Jack Albertson, wife of Wes Studi, and proud mother of fourth generation actor Kholan Studi.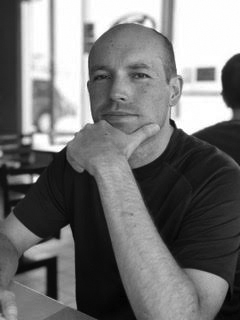 Porter Swentzell
Porter Swentzell, Ph.D, Pueblo of Santa Clara, is an Assistant Professor of Indigenous Liberal Studies at Institute of American Indian Arts in Santa Fe, NM. Porter has a Doctor of Philosophy, Justice Studies, a Master of Arts in Interdisciplinary Studies; he is a Regent at Northern New Mexico College, and serves on several non profit and community Boards for leadership In Nation American culture and education. Porter has researched and presented on "Indigenous place-based education and traditional arts"; "Place-based Education and Sovereignty: "Tewa Based History" and dozens more, including "The Pueblo Revolt of 1680" and "Pueblos of the Rio Grande". Porter was an essential Advisor and participant in Silver Bullet Productios "Defending the Fire" documentary.
Board photographs are the generous gift of Ward Russell Photography, Santa Fe.
Conroy Chino
A former television reporter and news anchor in Albuquerque and Los Angeles, Conroy Chino helped establish the Advocates for Business and Community Development LLC in 2009, a New Mexico company whose primary purpose is to provide tribes with technical assistance and consulting services in the area of business and economic development.
MaryEllen Collins
MaryEllen specializes in new business development and branding and strategic marketing for small to medium size businesses.
George Rivera
Past Governor of Pojoaque Pueblo, world renowned artist with work displayed at the National Museum of the American Indian. Visionary for Poeh Cultural Center and Museum and the Buffalo Thunder Resort and Casino. Advocate for Native American arts, language, culture, and economic development.
Veronica Tiller
Noted historian, Dr. Veronica E. Velarde Tiller is a member of the Jicarilla Apache Nation and widely regarded as the contemporary authority on the modern-day economic life of Native American tribes. She is also an educator, lecturer, business owner, and publisher.
Brian D. Vallo
Brian serves as Director of the Indian Arts Research Center at the School for Advanced Research in Santa Fe, New Mexico. Governor of Pueblo of Acoma, Director of Historic Preservation, and Founding Director of the Sky City Cultural Center & Haakú Museum.
Honorary Board of Directors
Wes Studi
A Cherokee actor, artist, and activist, star of The Last of the Mohicans, Dances with Wolves, and of the Hillerman films bringing Joe Leaphorn to life.
Thank you for your interest in cultural education. By supporting Silver Bullet Productions, you become part of the solution for educational challenges.