Silver Bullet Productions
Leadership
Silver Bullet Productions
Leadership
The volunteer Board of Directors offers guidance to the organization in specific areas of expertise for which each is uniquely qualified. Each Director selects his or her own committee to assist in setting committee goals. The Chair and Co-Chair of the Board communicate with the officers and Board members. As the leaders of the Board of Directors, they are responsible for participating on the Executive Committee, challenging the policy, focus, and outcome to protect adherence to the Mission Statement, goals, and values.
Pamela A. Pierce
CEO and President
Pam has training in law, education, and child advocacy. An attorney for the past 20 years, specializing in children's issues and mediation, she is licensed in Tennessee, South Carolina, and by the United States Supreme Court. For 15 years, Pam taught in public and private schools. As a special educator and learning specialist in the Baltimore Washington area, she directed Study Skills programs, identified learning styles, creating diagnostic instruments for this purpose, and conducted workshops for teachers, administrators, and parents. Pam was the Executive Director of the New Mexico Coalition for Charter Schools. A trained Mediator, Pam is an associate with Infinite Dispute Resolution Services. Pam served on the Governor's Council for Media in New Mexico. Pam is the founding partner and President and CEO of Silver Bullet Productions.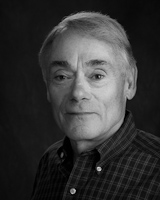 Robert W. Pierce
Chief Financial Officer and Treasurer
Robert is a seasoned CFO with comprehensive experience in senior financial management of publicly owned, multinational consumer products companies. Bob has experience in all aspects of corporate financial management, including the development of financial organization and reporting processes, direction of internal and external financial reporting, management of debt and equity financings, and formulation of strategic direction. He was formerly Executive Vice President and CFO of Carson, Inc., Executive Vice President and CFO of Maybelline, Inc., and Senior Vice President, Administration and Finance and CFO of Noxell Corporation. He was also Audit Manager of Arthur Young & Company.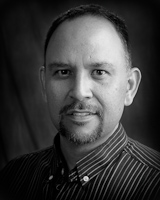 Matthew J. Martinez
Executive Vice President, Co-Chair and serves on the Education and Executive Committees
Matthew earned his Ph.D. in American Studies and American Indian Studies at the University of Minnesota. He is currently the Director of the Northern Pueblos Institute and an Assistant Professor of Pueblo Indian Studies at Northern New Mexico College. Prior to Northern he served as the Director of Indian Education at the New Mexico Higher Education Department where he worked to advance a number of initiatives designed to increase opportunities for American Indian students. Matthew was born and raised at Ohkay Owingeh. In 2007, he served a one-year appointment on the Ohkay Owingeh Tribal Council. He is an active member on the Ohkay Owingeh School Board and is the grandson of the revered story-teller, Esther Martinez. Matthew is currently Associate War Chief of Ohkay Owingeh.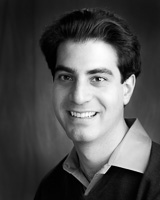 Raffi E. Andonian
Co-Chair
Raffi runs his insurance and financial practice affiliated with New York Life, specializing in working with AARP members and others age 50 and above. He has a professional background in public programming as well as in business and nonprofit organizational development, especially with cultural organizations. Raffi started out working for the National Park Service at Gettysburg, Richmond, and the Martin Luther King birth home and neighborhood as he was completing his education, ultimately graduating with 3 master's degrees. In Santa Fe, Raffi is involved with several other organizations, including Santa Fe Opera, Adaptive Sports Program, Los Alamos Historical Society, and Rotary Club of Santa Fe.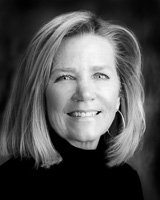 MaryEllen Collins
MaryEllen brings a wealth of advertising and marketing experience to Silver Bullet Productions. She has provided her guidance in new business development to Young & Rubicam, NW Ayer, and Darcy Masius Benton & Bowles in Los Angeles before moving to Santa Fe, and opening her own agency. For 22 years she has directed marketing expertise to Herbs, Etc, Enantado Resort, Ristra Restaurant, Inn of the Governors, and nonprofits such as Espanola Valley Humane Society, the Santa Fe Animal Shelter, WildEarth Guardians, the Coffee Trust, and as a valued advisor to Silver Bullet Productions. MaryEllen graduated from UCLA in Advanced Studies, and Pepperdine University in Business and Marketing. MaryEllen leads SBP's media charge and serves on the Development committee.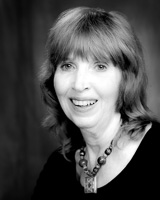 Charlene Kellner
Charlene has held a career in nursing before working at the Los Alamos National Lab in computer technology, system administration, IT professional support, and security officer. Silver Bullet has already benefited from her IT experience and leadership in Event planning. Charlene chaired three very successful SBP events including the 2014 SBP Fundraiser.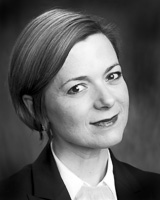 Lisa Lucas
Lisa graduated from Bowdoin College majoring in literature and studying theater in New York and London where she learned to take creative risks from the beginning. For the last 14 years, Lisa has produced and written over 30 TV series which include the popular ABC series The Bachelorette, Work of Arton Bravo and the Emmy winning My 1st Time: Nominated for an Academy Award on NBC.
Before her involvement with the prolific reality television business, Lucas was immersed in documentary film projects including a 1999 film, And The Body Calls The Spirit, for the National Dance Institute about Native American youth called to dance in Northern New Mexico and a 2000 film, Monastery in Transition, about the state of Benedictine monks coming to live in Abiquiu, NM, which won best documentary short at the New York International Film Festival. Her Santa Fe based production company, Noel Jehuda Productions, will launch in 2014 to create documentary feature films as well as TV and web series.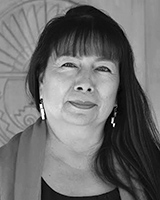 JoAnn Melchor
JoAnn is from Santo Domingo Pueblo, New Mexico and has extensive experience working with youth, parents and communities throughout New Mexico, the U.S. and Latin America. She currently is the Executive Director of Southwest Youth Services, a non-profit founded in 2004, based at the Native American Community Academy campus in Albuquerque, NM. The mission is to provide positive youth development through educational, health and wellness and youth leadership components in partnership with Native American communities and organizations. JoAnn is a lifelong volunteer for programs and educational activities that promote the well being of children and positive development of communities. JoAnn serves on several local boards and is on the Education Committee of SBP.
Jhane Myers
Jhane, a Comanche and Blackfeet American Indian is known for her attention to detail and dedication to producing, Native language, Native cultural advising, acting and award winning fine art. Most recently, she was named a Sundance/Time Warner Producer Fellow for her work on the documentary N. Scott Momaday: Words from a Bear (2018) for the American Masters Series.
Jhane is known for the Comanche aspect including the TNT/Plan B pilot, "Monsters of God" (2017) and the Comanche linguistics in Magnificent 7 (2016). She is an associate producer and publicist of LaDonna Harris: Indian 101 (2014). She has served her Comanche people as a two term vice chair of the Comanche National Museum board. As a project manager of the recent book on the legendary Lloyd Kiva New: A New Century, Jhane always makes sure Native people are showcased in the best light. She is also the project manager for the Native Cinema Showcase of the Smithsonian's National Museum of the American Indian (NMAI) and Class X, the film competition of the Southwestern Association of American Indian Art (SWAIA).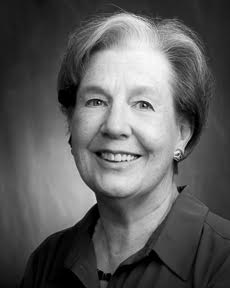 Larri Short
Larri is retired from a successful career as a Partner in the Washington, DC office of Arent Fox LLP, a nationally know law firm with offices in Los Angeles, New York and San Francisco in addition to its home city of Washington. Larri practiced in the firm's health care group where she worked extensively with pharmaceutical manufacturers, providers of cancer care services and most of the national patient assistance foundations offering help with prescription drug copayments. She has been recognized by Best Lawyers as one of the leading health care attorneys in Washington, DC. Before she became a practicing attorney, Larri worked for a Fortune 100 chemical company in Charlotte, North Caroline in the company's environment, safety and health group where she developed programs for and performed compliance audits at more than a dozen manufacturing plants. Larri holds a B.S. degree in Zoology from the University of Michigan, an M.A. in Physiology from Duke University, and a J.D. from the University of North Carolina at Chapel Hill. In addition to serving on the Development and Education Committees for SBP, Larri is a member of the Board of Directors of the Cancer Foundation for New Mexico and sits on its Governance Committee.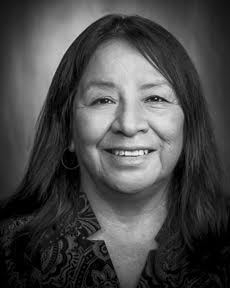 Veronica Tiller
Noted historian, Dr. Veronica E. Velarde Tiller is a member of the Jicarilla Apache Nation and widely regarded as the contemporary authority on the modern-day economic life of Native American tribes. She is also an educator, lecturer, business owner, and publisher.
With a Ph.D. in history from the University of New Mexico, she has taught American Indian History and has lectured on economic development issues throughout the U.S. and France at the University of Paris, the University of Grenoble, and the United Nations (UNESCO). She is the sole owner of Tiller Research Inc. (TRI), a small business serving Indian tribes, organizations, private companies, and federal and state agencies for 35 years and specializing in interdisciplinary social science research, litigation support, writing, and publishing services.
She is best known for her monumental Tiller's Guide to Indian Country: Economic Profiles of American Indian Reservations Economic Profiles of American Indian Reservations, the premier reference work on American Indian Tribes and communities. The 3rd edition of Tiller's Guide became available in November 2015.
Brian D. Vallo
Brian serves as Director of the Indian Arts Research Center at the School for Advanced Research in Santa Fe, New Mexico. A former Lt. Governor, Director of Historic Preservation, and Founding Director of the Sky City Cultural Center & Haakú Museum at his tribal community of Acoma Pueblo, Brian's recent work experience extends into the fields of architecture, planning, and the arts. Brian attended New Mexico State University where he studied Business Administration and Marketing, and later studied Anthropology at the University of New Mexico. A self-taught artist (painter and potter), Brian enjoys experimentation with natural materials he discovers on the New Mexico landscape to create mixed media works that celebrate aspects of Acoma and Pueblo culture and history.
Conroy Chino
A former television reporter and news anchor in Albuquerque and Los Angeles, Conroy Chino helped establish the Advocates for Business and Community Development LLC in 2009, a New Mexico company whose primary purpose is to provide tribes with technical assistance and consulting services in the area of business and economic development.
Kirk Ellis
Award-winning writer/producer of numerous television programs and feature films. His most recent success is the 7-hour miniseries for HBO "John Adams" which won more Emmy nominations and awards than any TV show in history other than "Roots." Mr. Ellis wrote and co-produced ABC's "Anne Frank" and received the Western Writers of America award for the recent "Into the West" shot mostly in New Mexico.
Chris Eyre
Cheyenne/Arapaho, award winning Producer and Director for film, TV, and other media.
Talia Kosh
A well-respected Attorney with a focus on contracts, copyright and non-profit law; she is President of New Mexico Lawyers for the Arts, a member of the Mayor's Council for Arts, and Chair of the New Mexico Bar.
Bruce McKenna
Award-winning head writer and co-Executive Producer of the highly acclaimed "The Pacific" series on HBO and also writer of the series "Band of Brothers." Bruce is presently working on a screenplay for a film about the Battle of Midway.
Anne Miller
Executive coach, consultant, and educator who has worked with numerous Fortune 100 corporations and two leading business schools on implementation and design of programs to address entrepreneurship and leadership challenges.
Katherine Miller
Over 20 years experience in Public Service. Served 4 years as Cabinet Secretary for the New Mexico Department of Finance and Administration. Currently serving as Santa Fe County Manager.
Valerie
Plame
Former CIA Covert Operations Officer, author, speaker, activist.
George Rivera
Past Governor of Pojoaque Pueblo, world renowned artist with work displayed at the National Museum of the American Indian. Visionary for Poeh Cultural Center and Museum and the Buffalo Thunder Resort and Casino. Advocate for Native American arts, language, culture, and economic development.
Maura Studi
Actor, singer, producer, screenwriter and instructor, and has been in the entertainment business her entire life; she is the daughter of actor Jack Albertson and is married to actor Wes Studi. Maura is dedicated to the preservation of indigenous languages and serves on the Board of the Indigenous Language Institute.
Honorary Board of Directors
Wes Studi
A Cherokee actor, artist, and activist, star of The Last of the Mohicans, Dances with Wolves, and of the Hillerman films bringing Joe Leaphorn to life.
Thank you for your interest in cultural education. By supporting Silver Bullet Productions,
you become part of the solution for educational challenges.
Donate