Silver Bullet Productions
Leadership
Silver Bullet Productions
Leadership
The volunteer Board of Directors offers guidance to the organization in specific areas of expertise for which each is uniquely qualified. Each Director selects his or her own committee to assist in setting committee goals. The Chair and Co-Chair of the Board communicate with the officers and Board members. As the leaders of the Board of Directors, they are responsible for participating on the Executive Committee, challenging the policy, focus, and outcome to protect adherence to the Mission Statement, goals, and values.
Silver Bullet Productions Officers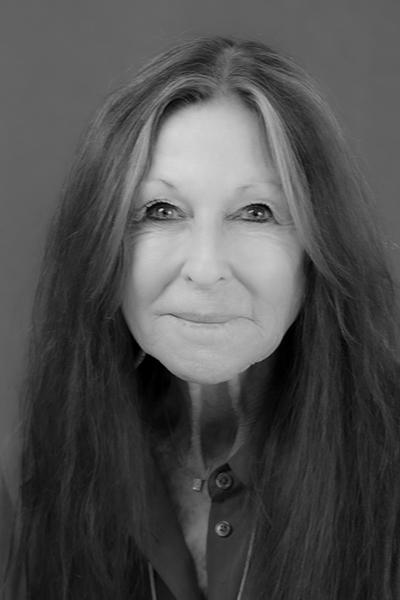 Pamela Pierce, JD. CEO
Pamela Pierce is an attorney (licensed in Tennessee, South Carolina, and the United States Supreme Court), a teacher and child advocate, an advocate for Women and the arts, and is the founding partner, CEO and
Producer of Silver Bullet Productions, a nonprofit education film company in Santa Fe, New Mexico. Pam is the Producer of Silver Bullet Productions' award-winning documentaries, effectively combining careers in education and law in film production of educational documentaries that celebrate and preserve cultural diversity. Pam has produced or taught over 50 educational film projects that encourage the growth of film industry through relevant learning in New Mexico's tribal communities.
Pam actively supports the policies and issues that impact Santa Fe and New Mexico, her home for the past 25 years. She completed her third term serving the Mayor's Commission for Film and Media, and is starting her term as a Commissioner for the NM Supreme Court for Children and Families. She also serves on the Education Committee of the Rocky Mountain Regional Emmy's. Silver Bullet Productions was awarded the prestigious Governor's Award by the Rocky Mountain Regional Emmys, and in 2022, Emmy for Canes of Power, and a recent Emmy for their documentary, However Wide the Sky. All SBP films air on PBS. Pam lives with her husband (golden retriever and horse) in Santa Fe, New Mexico.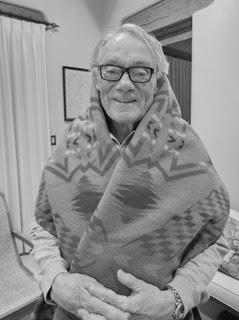 Robert W. Pierce CFO
Robert is a seasoned CFO with comprehensive experience in senior financial management of publicly owned, multinational consumer products companies. Bob has experience in all aspects of corporate financial management, including the development of financial organization and reporting processes, direction of internal and external financial reporting, management of debt and equity financings, and formulation of strategic direction. He was formerly Executive Vice President and CFO of Carson, Inc., Executive Vice President and CFO of Maybelline, Inc., and Senior Vice President, Administration and Finance and CFO of Noxell Corporation. He was also Audit Manager of Arthur Young & Company.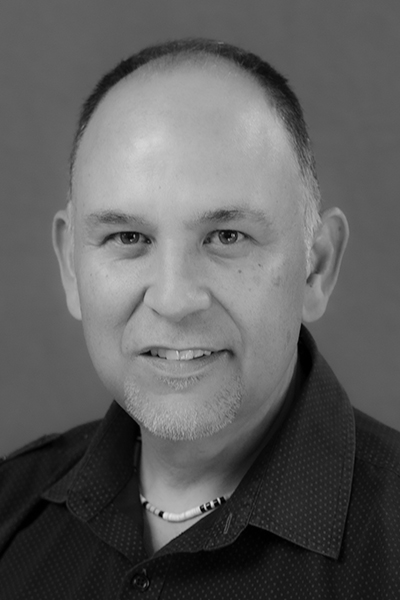 Matthew J. Martinez, Ph.D COO
Matthew J. Martinez, Ph.D. is currently a board officer of Silver Bullet Productions and serves on the Film and Education Committees. As Historian and Associate Producer, he has contributed to However Wide the Sky, Defending the Fire and A Thousand Voices. Previously he served as First Lieutenant Governor of Ohkay Owingeh. Matthew earned his Ph.D. in 2008 from the University of Minnesota in American Studies and American Indian Studies and has an established career as an educator publishing in the field of Pueblo Indian History. Matthew is currently the Executive Director of the Mesa Prieta Petroglyph Project, a nonprofit in northern New Mexico whose mission is focused on land stewardship and educational outreach.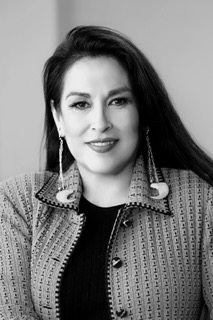 Jhane Myers, President
JHANE MYERS (Producer) is a 2023 Producers Guild of America nominee and two time Emmy award-winning filmmaker, and member of the Comanche and Blackfeet Nations recognized for her passion and dedication to films surrounding and preserving the legacies of Native communities. As an originator of Native
community engagement she has established herself as a vital cultural and community resource for Native-content projects produced by the networks and studios, which over the years have included: "Prey" (20th Century/Disney) "1883" (Paramount); "The Wilds" (Amazon); "Monsters of God" (Plan B/TNT); "Magnificent Seven" (MGM/Columbia Pictures); "Wind River" (Weinstein Co.); "The Lone Ranger" (Disney/Jerry Bruckheimer Films); and "Apocalypto" (Icon Ent./Touchstone).
Myers produced the Sundance short "the Daily Life of Mistress Red" and "Rude Girl" in 2022, and the Emmy-winning documentary "However Wide the Sky: Places of Power" for Silver Bullet Productions in 2021. She served as executive producer on the acclaimed opera "Sweet Land 2020," which the Music Critics Association of North America bestowed it with best new opera award in 2021.
Myers was an associate producer on the documentaries "Defending the Fire" (2017), about Native American veterans, and "LaDonna Harris Indian 101," about acclaimed Comanche activist LaDonna Harris, which aired on PBS in 2014. In 2018, she served as on-camera talent for PBS' "Native America" series episode 4 on the Comanche.
As a Producing Fellow in the Indigenous Program at the Sundance Institute in 2017 she was selected for the fellowship through a national competition with the project "Words from a Bear," a documentary on the life of Pulitzer Prize-winning Kiowa author N. Scott Momaday, broadcast in 2019 on PBS' American Masters. In 2018 she was selected as a Time Warner Storyteller Fellow.
Myers chairs the Santa Fe Community Foundation's Native American Advised Fund (founded by renowned sculptor Allan Houser), and the community-conscious Silver Bullet Productions whose mission is to empower Native youth through the art of filmmaking. She is a member of the Polo Ralph Lauren Native American and Indigenous Advisory Council,
She made history in 2007 as the executive director of the American Indian National Center for Television and Film in Los Angeles. The Institute of American Indian Arts (IAIA) formed the Center in Los Angeles with network partners Disney/ABC, CBS, NBC Universal and FOX, to increase the representation and visibility of American Indian talent in all aspects of the entertainment industry. She was director of American Indian Projects for the Oklahoma Centennial Commission, festival director of Red Earth, Inc. and a senior account executive for the New York-based Ralph Lauren Fragrance Division, and in 2020, she directed and produced the Ralph Lauren holiday campaign.
She served as the special projects director at the Museum of Indian Arts & Culture in Santa Fe, New Mexico, where she also developed a Native Youth Film Camp, and as the project manager for Native Cinema Showcase in Santa Fe and the SWAIA Class X division, both of which feature juried competitions for Native filmmakers and screenings of new Native films.
She proudly consults with the Comanche Nation on public relations and special events and formerly served as vice-chair of the Comanche National Museum's board of directors for two consecutive three-year terms.
Myers was the founding editor-in-chief of Oklahoma Casinos & Entertainment Magazine, and ran her own public relations agency, Jhane Myers & Associates, which specialized in Native and Tribal community engagement and motion picture publicity. She served as project director on a book by fellow Oklahoman (Cherokee) Lloyd Kiva New, entitled Lloyd Kiva New: A New Century (2017), and was a community curator to the National Museum of the American Indian's popular exhibition, Identity by Design.
Hailing from the Penneducah (sugar eater) and Yappaducah (root eater) bands of the Comanche Nation in Oklahoma, Myers has achieved recognition as a world champion Women's Southern Buckskin dancer. She is also an accomplished artist specializing in traditional arts, beadwork, and silver smithing. She is a two-time First People's Fund Fellow in the Culture Capital and Artist in Business Leadership fellowships.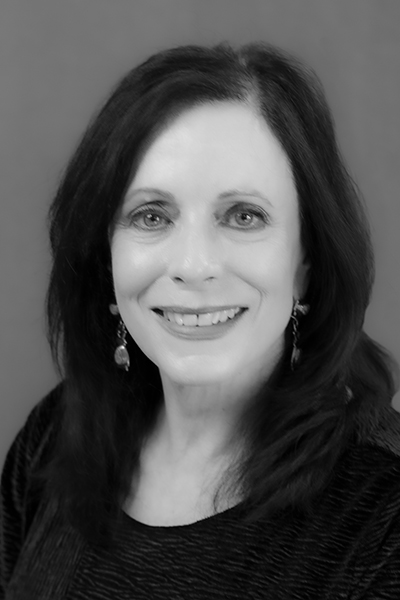 Maura Dhu Studi, Vice President
An entertainment professional since her teens, Maura Dhu Studi has worked as an actress, singer, director, screenwriter, acting teacher, dialogue coach and in production. She has taught screenwriting and acting for the Institute of American Indian Arts Summer Film Workshop, Rough Rock High School in Navajo Nation and Silver Bullet Productions Lights Camera Learning Workshops. She was inducted into the New Mexico Film and Television Hall of Fame in 2019. She is the daughter of Oscar winning actor Jack Albertson, and wife of Academy Award Honoree Wes Studi.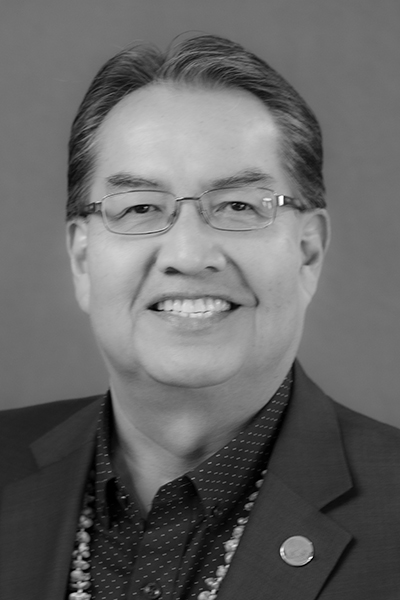 Terry A. Sloan, Secretary
Terry A. Sloan is a Dine'/Navajo and Hopi Native American from Tuba City, Arizona born in Shiprock, New Mexico, born of the Kinyaa'áanii – Towering House Clan and born for the Tó'aheedlíinii – Water-Flows-Together Clan, currently living in Albuquerque, New Mexico.
Mr. Sloan is the Director of his NGO Southwest Native Cultures where he an accredited member of the United Nations since May 2011. He has actively participated in United Nations sessions and meetings since May 2013. Of particular focus is the Permanent Forum on Indigenous Issues, Indigenous Peoples rights, Climate Change, Human Rights and Environmental Justice Issues.  Mr. Sloan has worked with the Obama administration White House, U.S. State Department, the NM U.S. Congressional Delegation, State of NM legislators and various Tribal/Indigenous Leaders.    
Mr. Sloan is the City of Albuquerque/Mayor Tim Keller's Intergovernmental Tribal Liaison.  Charged with working with the 23 Tribes of New Mexico and directly with the five surrounding Albuquerque Tribes, the Pueblos of Isleta, Laguna, Santa Ana, Sandia and the To'Hajiilee' Navajo Chapter. In addition, working for the 60,000 Native American residents of the Albuquerque representing 400+ Tribes.
Mr. Sloan a manager accountant/auditor by Profession with Sloan and Company for over 25 years. He has extensive experience with Tribal enterprises, Tribal governments, nonprofit organizations, for-profit organizations, and a variety of small businesses. In addition to auditing experience, he has management advisory experience in the areas of operational planning, business computer system design and implementation, business and individual income tax, and accounting systems and procedures development.
Mr. Sloan is a Board member with the national environmental organization Interfaith Power and Light–NM, Board member with Silver Bullet Productions of Santa Fe, Board member with the national organization the Green Amendments for the Generations, Board Treasurer with the United Nations Association–Albuquerque, the NGO Indigenous Women's Knowledge, and Board of Directors/Treasurer with the Jemez Community Development Corporation.  And a member of the Hopi NGO Black Mesa Trust of Kykotsmovi, Arizona as a Circle of Advisors member.
And Mr. Sloan is a member of the Sierra Club, National Parks Conservation Association, American Civil Liberties Union, The Wilderness Society, Earthjustice, Amnesty International, Greenpeace, the Environmental Defense Fund, the Albuquerque Bio-Methane and Climate Change Coalitions, and the Greater Chaco Coalition.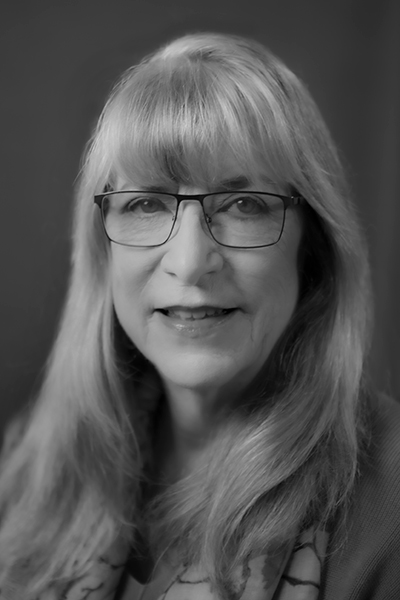 Molly Murray-Bunner, Treasurer
Molly is a recently retired Production Accountant in the film/TV industry. Molly earned her Master of Fine Arts degree from the Producers Programs at the UCLA School of Theater, Film, and Television.
She began her career in the arts working as Director of Development for San Antonio Performing Arts where she managed annual fundraising campaigns and special events. Molly continued in the arts working as Director of Development for San Antonio Art Institute. While there she developed her grant writing and project management skills that she would use throughout her career.
In 1993 a colleague offered Molly the chance to go to Kenya and work on a feature film. This began her over 30-year career in film and TV production. Molly has been Key Production Accountant on many projects, ranging from arthouse favorites to big-budget action movies. Those projects include Selena, Boyhood, Predators, Bernie, American Crime season 1 & 2, and recently Outer Range season 1 and Dark Winds
season 1.
Molly and her husband Brett live in Santa Fe, after relocating from Austin, TX in 2017. Both are enchanted by the cultural depth and scenic beauty New Mexico has to offer. Molly has a deep love for animals and critters of all types. She has been and continues to be active in animal welfare volunteering.
As Molly enters her retirement, she continues to develop and teach production accounting to the next generation of film/TV makers. She is currently active teaching and mentoring for IATSE Local 480, and
is developing a similar course for the New Mexico Film Commission.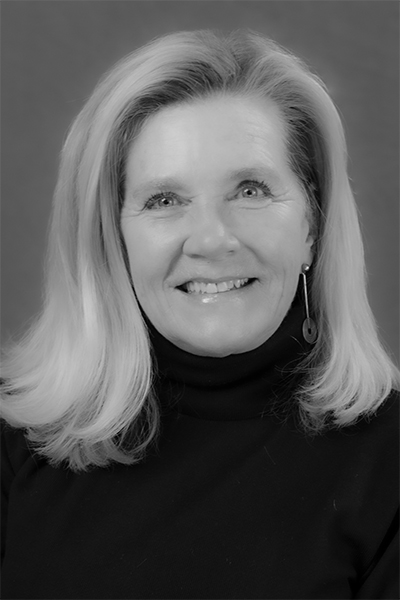 MaryEllen Collins
MaryEllen Collins 
grew up in the press box booth at Milwaukee County Stadium while her father announced for Milwaukee's national baseball teams. She developed a love for sports and to this day loves the sound of the crack of the bat and the taste of brats and beer. 
With a Bachelor Degree in Psychology and a Masters in Marketing, MaryEllen has been in the advertising and marketing world for over 45 years. Well versed in the marketing and promotions arena, she returns to  Silver Bullet Productions spearheading events, promotions and social media.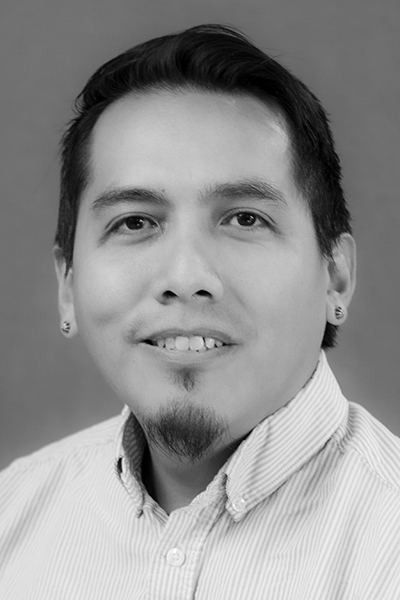 Karl Duncan
Karl Duncan, Arikara, Hidatsa, Mandan, San Carlos Apache, is Executive Director for the Poeh Cultural Center at the Pueblo of Pojoaque. Karl is a graduate of the Institute of American Indian Arts, where he received a BA in Museum Studies. Karl has worked as the Curator for the Buffalo Thunder Resort & Casino Art Collection. He serves as Vice-President of the Continuous Pathways Foundation and board member of the Buffalo Thunder Incorporated board in Pojoaque. Since his arrival at the Poeh, Karl facilitated the return of a historic collection of 100 pieces of Tewa Pueblo pottery on long-term loan from the Smithsonian Institute's National Museum of the American Indian. Additional development at the Poeh includes the creation of an Arts & Culture District, construction of the Tewa Learning Center to house the Poeh Collections & Archives and development of a community Park.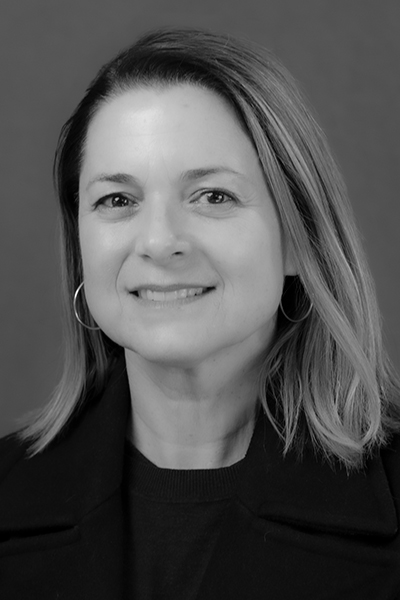 Lisa Lucas
Lisa Lucas is a professional writer/producer/actor. She graduated from Bowdoin College with a degree in French Literature and Theater Arts. For the last 25 years, Lisa has produced, written, and developed over 37 TV series which include the popular ABC series The Bachelor, Work of Art on Bravo, and the Emmy-winning My 1st Time on NBC. In addition to her work with SBP, she is an Executive Producer and principal partner in the Santa Fe-based production company, LikeMinds, LLC with Sarah Gartner. They are currently producing their first dramatic independent feature, They Love, They Lie. Lisa also hosts and writes Corona Kitchen, a weekly Facebook/Youtube Live cooking show with co-host Debrianna Mansini. Their debut cookbook from Apollo Publishers, That Time We Ate Our Feelings, debuts in August 2023.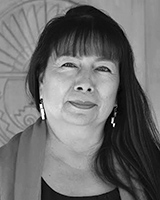 JoAnn Melchor
JoAnn Melchor is from Santo Domingo Pueblo, New Mexico. JoAnn is the President and CEO of New Mexico Foundation. The Foundation's mission is to steward community resources, build partnerships, and create opportunities that transform lives throughout the state. JoAnn has extensive experience working with youth, parents and communities throughout New Mexico, the U.S., and Latin America. JoAnn has worked with several non-profit organizations including Futures for Children, American Indian Graduate Center, Southwest Youth Services, and the Keres Children's Learning Center (KCLC). JoAnn also worked as the Director of the 21st Century Community Learning Center program at Santo Domingo School, coordinating the Afterschool program and Summer Academy for students from Santo Domingo and Cochiti Pueblos. JoAnn is a lifelong volunteer and advocate for programs and initiatives that promote the well-being of children and positive development of communities. Career Highlights include establishing partnerships with local and national funders, and the Corporation for National and Community Service AmeriCorps VISTA Program. JoAnn has also served on several committees, task forces and boards that impact the well-being of children. JoAnn currently serves on several local boards and is on the Education Committee of SBP.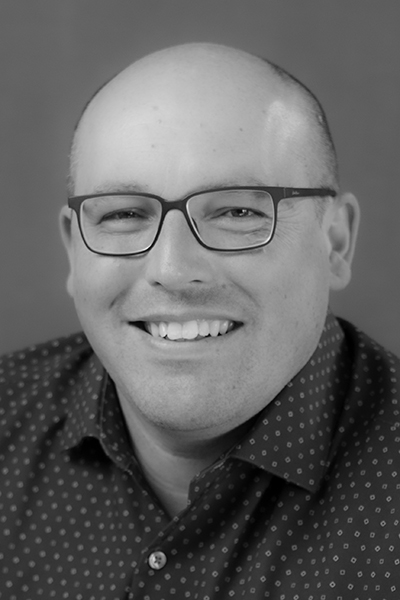 Porter Swentzell
Porter Swentzell, Ph.D, Pueblo of Santa Clara, is an Assistant Professor of Indigenous Liberal Studies at Institute of American Indian Arts in Santa Fe, NM. Porter has a Doctor of Philosophy, Justice Studies, a Master of Arts in Interdisciplinary Studies; he is a Regent at Northern New Mexico College, and serves on several non profit and community Boards for leadership In Nation American culture and education. Porter has researched and presented on "Indigenous place-based education and traditional arts"; "Place-based Education and Sovereignty: "Tewa Based History" and dozens more, including "The Pueblo Revolt of 1680" and "Pueblos of the Rio Grande". Porter was an essential Advisor and participant in Silver Bullet Productios "Defending the Fire" documentary.
Conroy Chino
A former television reporter and news anchor in Albuquerque and Los Angeles, Conroy Chino helped establish the Advocates for Business and Community Development LLC in 2009, a New Mexico company whose primary purpose is to provide tribes with technical assistance and consulting services in the area of business and economic development.
George Rivera
Past Governor of Pojoaque Pueblo, world renowned artist with work displayed at the National Museum of the American Indian. Visionary for Poeh Cultural Center and Museum and the Buffalo Thunder Resort and Casino. Advocate for Native American arts, language, culture, and economic development.
Veronica Tiller
Noted historian, Dr. Veronica E. Velarde Tiller is a member of the Jicarilla Apache Nation and widely regarded as the contemporary authority on the modern-day economic life of Native American tribes. She is also an educator, lecturer, business owner, and publisher.
Brian D. Vallo
Brian serves as Director of the Indian Arts Research Center at the School for Advanced Research in Santa Fe, New Mexico. Governor of Pueblo of Acoma, Director of Historic Preservation, and Founding Director of the Sky City Cultural Center & Haakú Museum.
Honorary Board of Directors
Wes Studi
A Cherokee actor, artist, and activist, star of The Last of the Mohicans, Dances with Wolves, and of the Hillerman films bringing Joe Leaphorn to life.
Thank you for your interest in cultural education. By supporting Silver Bullet Productions, you become part of the solution for educational challenges.