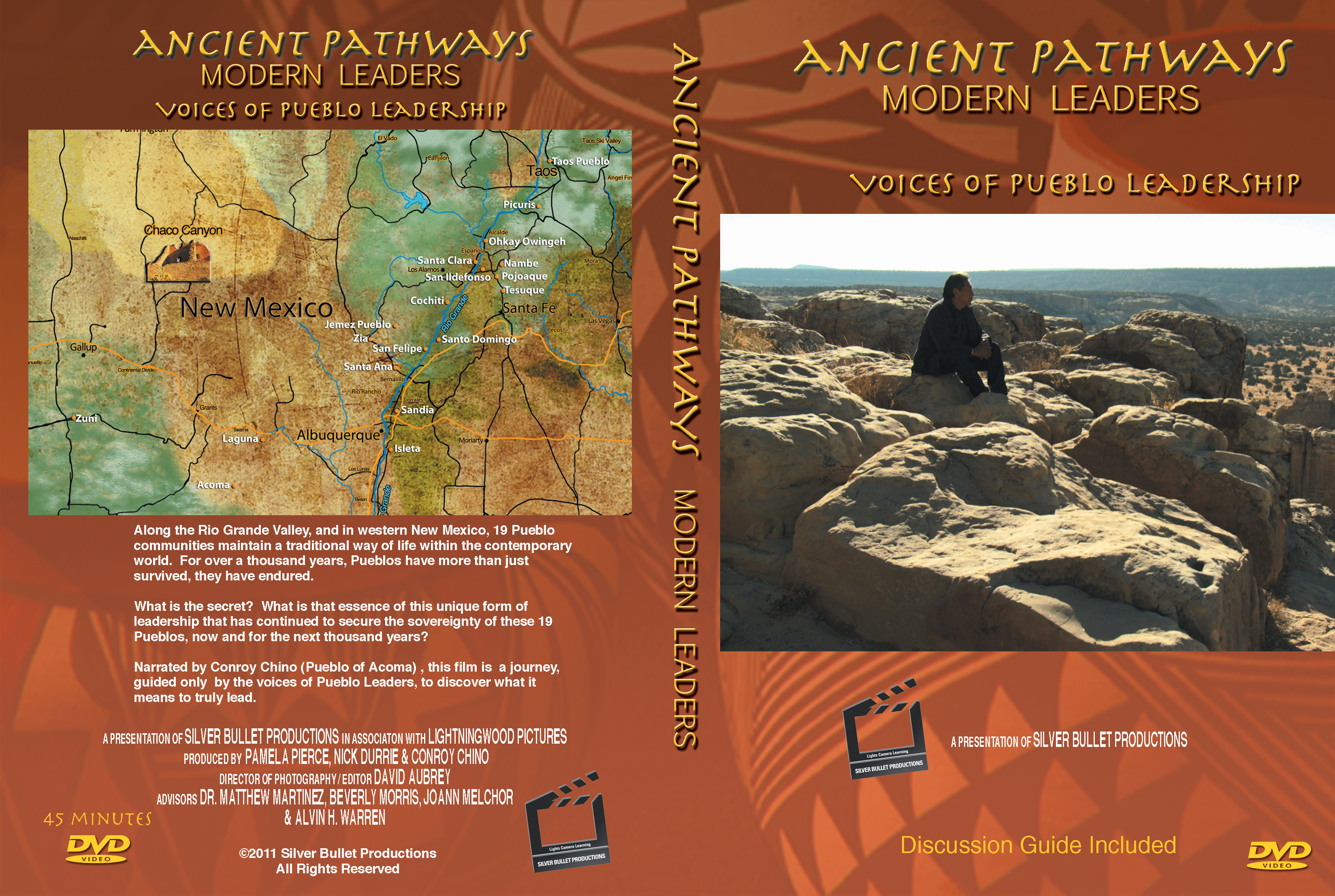 Ancient Pathways
Modern Leaders
Voices of Pueblo Leadership
A Presentation of 

Silver Bullet Productions
in association with Lightningwood Pictures
Produced by Pamela A. Pierce, Nick Durrie & Conroy Chino
Director of Photography/Editor David Aubrey
Narrated by Conroy Chino
Advisors Dr. Matthew Martinez, Beverly Morris, JoAnn Melchor & Alvin H. Warren
Funded by:



Supported by:
Institute of American Indian Arts, Western Art & Architecture, La Fonda on the Plaza, and
Global Center for Cultural Entrepreneurship.
©2011 Silver Bullet Productions
All Rights Reserved
"Men have responsibility, not power."
—Tuscarora
"We will be known forever by the tracks we leave."
—Dakota
There is significance to the role of pueblo "heroes" in community life that is greater than self; leadership, an expression of pueblo values, is service to the greater community. In pueblos, spirituality and service are the basic qualities against which leaders are judged. Leaders are chosen for character, knowledge, and commitment to cultural survival. Individuals do not seek power or control, nor do they demand fame or authority. Leaders are not self selected, but nourished, encouraged and chosen based on the commitment and skills needed by a community at a given time. (American Indian Research and Policy Institute, 1999).
This documentary film is a profound and stimulating glimpse into this model of leadership that has sustained a culture for more than a thousand years.