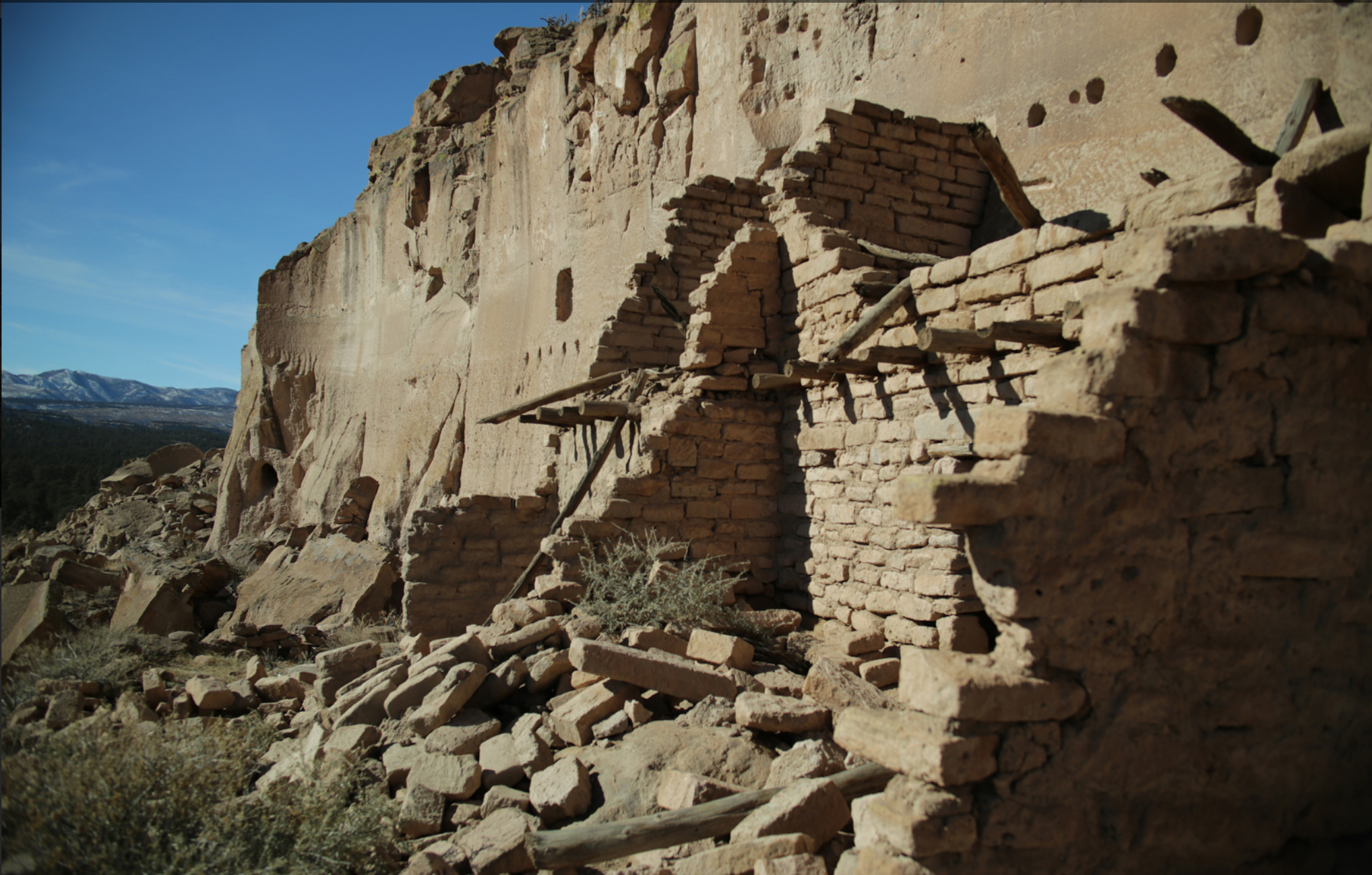 Power of Place Documentary (in pre-production)
Sacred places are the truest definitions of the earth; they stand for the earth immediately and forever…If you would know the earth for what it really is, learn it through its sacred places.

—Scott Momaday, Kiowa
Silver Bullet Productions' next documentary film will be about the power of place in New Mexico. The film will reveal the unique beauty, significance, and histories of specific sites, and examine ongoing threats and obstacles to their protection. Federal and state laws, statutes, and case law will be explained by those who work to protect and preserve the sites, and those who seek access to the lands for commercial and public use.  
Part of SBP's pre-production process is the invitation to tribal historians and leaders with sensitivity and knowledge on New Mexico's sacred sites to serve as advisors to the film. Part of their responsibility is to advise on the participants and selection of the sites for the documentary.
New Mexico's sacred sites are designated this status based on their significance to Native American culture. Intrinsic to traditional Native practices and beliefs, they anchor cultural values and spiritual relationships to the land and give meaning to the natural landscape. Each site is recognized and protected as an integral part of New Mexico's culture and heritage.
Native American religions and spirituality are rooted in the land. The site or sacred place is the physical foundation for tribal identity, creation stories, and connection to ancestors. Protecting Native sacred sites and the privacy to conduct ceremonies is vital to maintaining and passing from generation to the generation the distinct cultural heritage of Native people.
The protection of these sites is a human right that has been identified and protected by international law. In fact, the UN Declaration on the Rights of Indigenous Peoples provides that: "Indigenous people have the right to maintain and strengthen their distinctive spiritual relationship with their traditional owned and used lands, territories, waters, and coastal seas and other resources and to uphold their responsibilities to future generations in this regard."
Protection of sacred sites is a universal need and responsibility, not just the interest of Native people. Around the world, sacred sites play a fundamental role in sustaining healthy ecosystems, maintaining landscape and aesthetic features, and nurturing cultural identity and cohesion.
If we can't protect the Earth, can't protect the sky; if we can't protect our sacred sites, then we've failed the world.

—Jewell Praying Wolf James, Lummi
We invite you to support this project through grants and funds, by attending our fundraising events, and by suggesting foundations, tribes, and communities who have shared interests in the outcome. Share in the pride that will come from completion of another quality use of film to engage students and communities, to shatter stereotypes, and to stimulate pride or changed perceptions.
To find out more please contact Silver Bullet Productions at 505-820-0552 or pampierce@silverbulletproductions.com.