An Artist's Journey Along the Trail of Tears
Written and Performed by DELANNA STUDI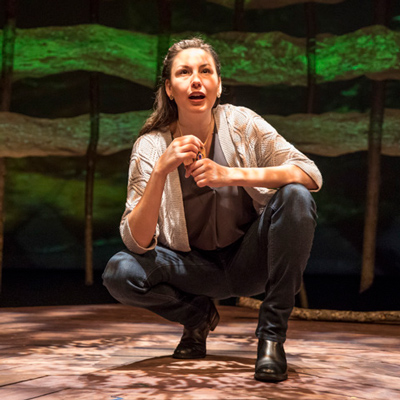 A frank, heartwarming and inspiring story of a contemporary Cherokee woman and her father who embark on a 900-mile journey along the Trail of Tears to understand her identity and the conflicts remaining for this nation and the Cherokee nation.
This live performance is a powerful, multi-faceted dramatic memoir that conveys the complexities and conflict with which the Cherokee wrestle.
DeLanna Studi's (Cherokee) Off-Broadway Debut in Informed Consent, at the Duke Theater on 42nd Street, was a New York Times Critics' Pick, which described her performance as "moving gravity". She was a company member of the Oregon Shakespeare Festival, where she was one of only 10 Native people to have done so.