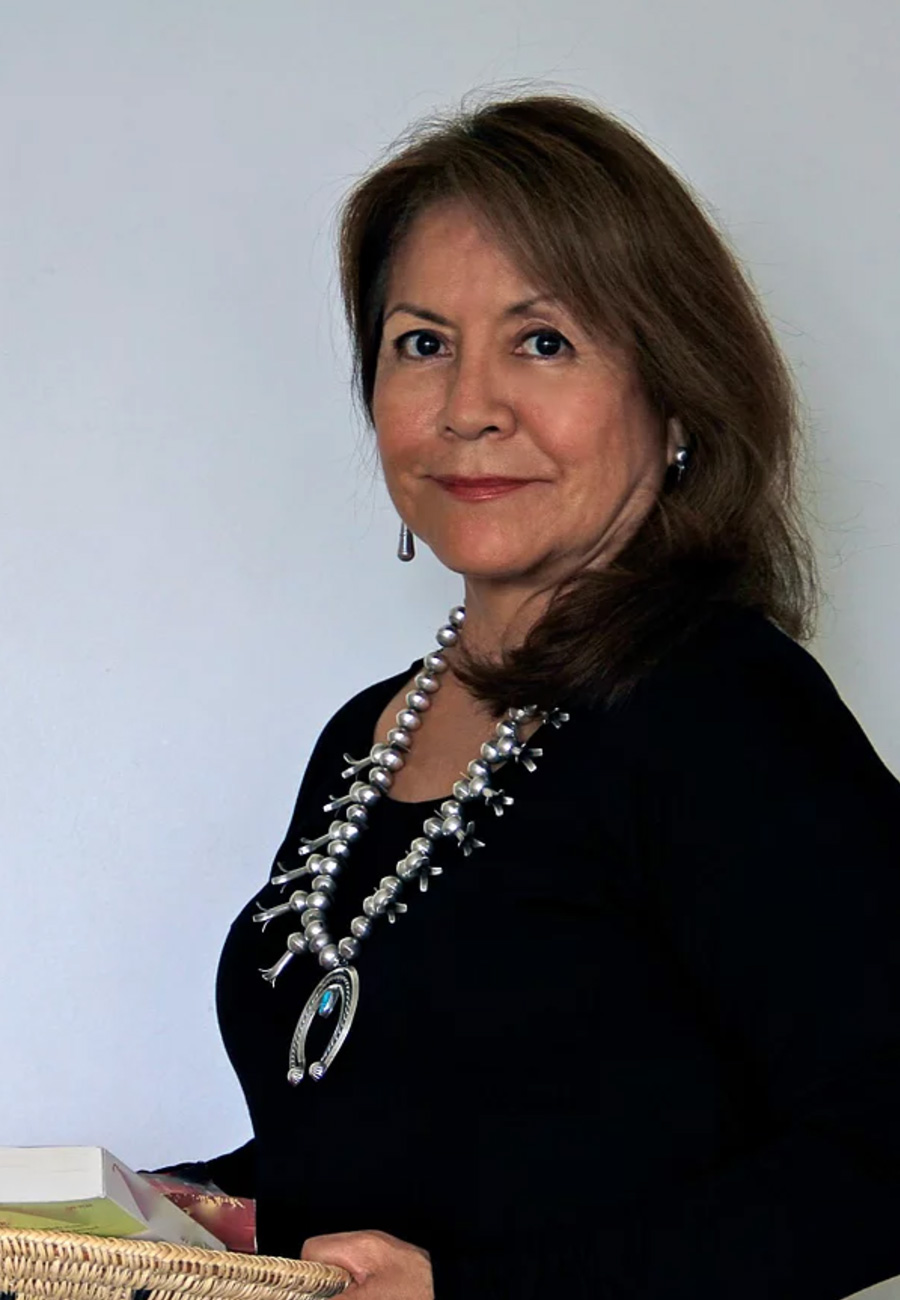 Silver Bullet Productions is proud to present
Laura Tohe
The Navajo Code Talkers:
Nihizaad bee Nidasiibaa
"With Our Language We Fought a War"
Thursday, August 24
The Museum of Indian Arts & Culture
Museum Hill, 710 Camino Lejo, Santa Fe

Wine Reception 5:30 – 6:30 pm
Presentation: 6:30 – 7:45 pm
Music by Sky Redhawk
Laura Tohe is Diné/Navajo. She is Sleepy Rock clan born from the Bitter Water clan. Her father was a Navajo Code Talker during WWII. A librettist and an award-winning writer. She is Professor with Distinction in Indigenous Literature at Arizona State University and Poet Laureate of the Navajo Nation for 2015-2017.
Tickets: $75
Special Thank You to our Generous Sponsors:
The Museum of Indian Arts & Culture, Hotel Santa Fe, Ulti Skin/Ulti Med, Santa Claran,
The House of Stamps, New Mexico Women in Film
Event benefits educational projects of Silver Bullet Productions, a 501(c)3 organization. Tickets are tax deductible to the amount allowed by law: $60 of the $75.